Welcome to my little section of the internet. Make yourself at home.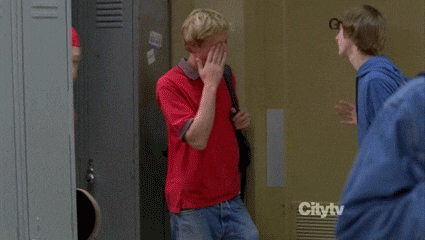 I recently attended a class called "Writing for Procrastinators" as part of a Seattle Public Library series called "Seattle Writes: Writing Workshops. " Beth Slattery, a Hugo House instructor, taught the two-hour workshop which I found extremely helpful. One lesson I walked away with was a need to have a place I could write without putting too much pressure on myself.

I'm a Type A personality who over-researches and over-plans things. This blog is about loosening up and not overthinking everything. I let myself worry for an hour about what to call this blog. The name could set the tone in the wrong direction. I decided to lean into the fear and go with "A Badly Named Blog."
My other blog, The Questing Geek, has a singular focus revolving around my love of entertainment. While movies, television, and books are a large part of my life, I have many other topics I would like to discuss. Instead of trying to section them into different areas, I decided to have a personal blog. I plan to keep the entertainment portions on the other blog.

At this point, there are no guarantees of what I'm going to write about or how frequently I post. Check out my other blog if you want a sense of my formal writing style. Feel free to comment, share, or like as needed.